10 Tips for increasing traffic to your website
The most professional website design in the world may not be enough to get high volumes of traffic to your small business website. Here are ten tips for ensuring that your website gets the highest rankings possible.

© Adam Borkowski | Dreamstime Stock Photos
Increase traffic to your website by following a few simple tips.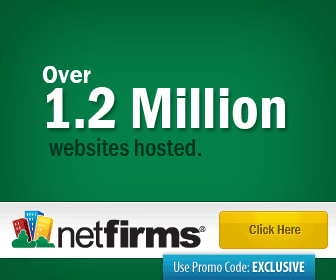 We recommend Netfirms for all your hosting needs.
10 Tips for increasing traffic to your website
1. Use social media like Facebook and Twitter to promote your small business website. Open social media accounts and post updates to engage users and direct them to your small business website. Take time to develop online relationships with potential clients and you will see your business grow.
2. Get other small business website owners to link to yours. Back links from reputable websites give you an edge at Google.
3. There is a lot you can do to move your business website up in Google rankings. Work with your web developer. There are things professional web developers can do to help with your rankings. Being responsive and mobile friendly is a must. Make sure your new small business website looks good across all platforms from large desktop monitors to small cell phones.
4. Load time is also important. Keep load time as fast as possible. Keep in mind that photo galleries and slide shows eat up data. Web developers have tools that take away the guesswork. Listen to your web developer -- that is why you hired a professional.
5. Remember that content and regular updates are important to ensuring the success of your small business website. Articles with lots of useful information should be written and added to your website on a regular basis. CONTENT IS KING of the internet. Avoid misspelled words and grammar errors which make your website look unprofessional. Good content that meets the needs of your customers will get the highest rankings at Google.
6. Consider Google Ads. I have never paid for Google ads but many people do. They can quickly improve traffic to your small business website.
7. Get professional help. If you want to hire a Google SEO expert, it shouldn't hurt your web developer's feelings one bit. Your site is your property! There are people out there who specialize in SEO and are great at what they do. There are also companies that rip people off so be sure to do your homework.
8. Small business owners with store fronts or public locations should always sign up for Google Maps and Google Businesses. Listings on Google Maps and Google Businesses help drive traffic to your physical business and website.
9. Stick with your domain name. An older domain name will appear ahead of a new name when other variables are equal. If you constantly change the name of your business or domain name, this can hurt your rankings. Time will automatically help your site to rise higher in rankings so pick one and stick with it.
10. Do not give up if ranking are low. It is an ongoing process and you are off to a great start if you appear in the top 25 search results. This means Google has "crawled" your site and your website is included in the Google directory of web pages. Their spiders will come around again in a week to a month and see what is new so don't forget to keep working on updates and new content. Getting good Google rankings is an ongoing process.

The Web Design Society celebrates originality, insists on good content, and craves eye-candy. For a professional website design, contact one of our web developers today.
© 2005-2018 by Janice Boling