3 choices for every new small business website
Should I use a template, team of professionals, or freelance web designer to build my small business website? All small business owners must choose which route to take when developing a new small business website. Website features, budget, and time constraints should all be taken into consideration.

© Yanik Chauvin | Dreamstime Stock Photos
A professional web design company makes building a small business website look easy.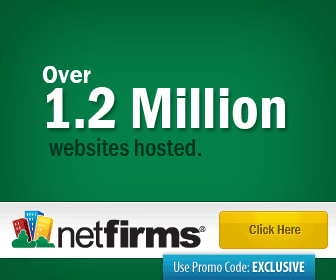 We recommend Netfirms for all your hosting needs.
Small business website designs come in many shapes, sizes, and price ranges.
Some small business websites are simple billboard type sites that take up where business cards and brochures leave off. Others are template-created sites with fancy bells and whistles already in place. These are advertised as do-it-yourself websites but should not be attempted by everyone. Some html and CSS knowledge is required even in drag-and-drop applications. The best websites are custom made for the individual business and may include plug-ins, videos, blogs, and other interactive features.
Is in-house development feasible?
Web design for small businesses may be conducted in-house or out-sourced to a freelancer or web development agency. In-house business websites are great for any small business wanting complete control of their online projects and websites. Of course, in-house web development requires a substantial budget since full-time web design professionals don't come cheap. Look to pay a professional web designer/developer at least $35,000 per year starting out.
Hiring a web development agency
Most small businesses contract with a web development agency for all their website needs. Web development companies usually consist of a team of people including graphic designers, writers, editors, content developers, coders, SEO experts, and programmers.
They may also have a sales team, photographers, marketing department, security engineer, accounting department, and secretary. A good web development company makes web design for small business look easy. Actually it requires a lot of work behind the scenes and is usually worth the price.
Custom small business websites can range in price from $300 for a simple billboard website to thousands of dollars for an e-commerce site with shopping cart. An average small business website with homepage, contact page, location page, about us page, and perhaps five or six more pages will cost anywhere from $500 to $2000 depending on included features and going rates for your location. Professional web designers in rural areas of the country will charge way less than web designers in New York or Los Angeles.
Working with a freelancer
Mom and pop operations often turn to freelance web designers for help. Experienced freelancers are usually a jack-of-all-trades when it comes to web development. They work with clients, design the small business website layout, develop content, do updates, hopefully provide search engine optimization, and more. Since most freelancers work from home, they have lower overhead than web design companies. This can mean big savings for small businesses.
Just like a web design company, freelancers vary in skill, dependability, and ethics. Small business owners should get references and do their homework before hiring any web developer to do a small business website. Your business depends on it!
The Web Design Society celebrates originality, insists on good content, and craves eye-candy. For a professional website design, contact one of our web developers today.
© 2005-2018 by Janice Boling