Grammar and your small business website
Is grammar dead in 2017? Logging in to my favorite social media site, I immediately find three grammar mistakes in the first five posts. I wonder if grammar is still taught in the schools. I'll admit that I have also become relaxed when on social media. I ignore capitalization rules and leave off mandatory punctuation marks like periods just like other people.
so sad
hope you are OK
call me
This style of writing is accepted on social media but can it get by in the business world? No, I don't think so. What about using there instead of their? Even worse!

© Pemotret | Dreamstime Stock Photos
These small business owners are checking to make sure text is error free before submitting it to their small business website designer.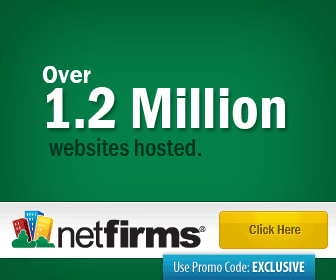 We recommend Netfirms for all your hosting needs.
Why bother to hit the caps key?
Who cares? After all, friends understand what you mean. It's cool to use slang and change punctuation rules. It's a new world with emojis and hashtags! People might think grammar doesn't really matter as long as they are understood. This is true sometimes but when you own a small business website, grammar definitely does matter.
Establishing authority on your small business website
Correct grammar and word usage is especially important on small business websites. Visitors judge, either consciously or unconsciously, the professionalism of your content. A small business website with good grammar will come out on top every time. Bad grammar can cause visitors to wonder if the business is being run out of someone's basement. Good grammar gives website content an air of authority. Combine correct grammar with good content on your small business website and you might even be viewed as an expert.
Google rankings and importance of grammar on your small business website
Everyone knows that prospective employers judge applicants by the professionalism of their writing. All other things equal, an employer will choose a grammatically correct resume over one with mistakes every time. Google ranking algorithms also consider grammar and spelling. The folks at Google penalize bad grammar and poor spelling by giving these web pages lower rankings in search results. When Google spiders crawl the internet looking for new content, they rank a page with good grammar above pages with errors. This has several implications for the small business owner.
Page rankings are very important to the small business website owner.
If no one can find your business website by doing a Google search, that is big a problem. If you want new customers in today's world, you need to use every tool in your arsenal to get good rankings and high traffic. Unlike some SEO (search engine optimization) factors, good grammar is something you can control. Even if you have to hire a professional editor or writer to get things up to speed, it is worth the money to have your small business website error free.
No budget for paying a writer or editor?
If hiring a professional to do the job is too much stress on your wallet, check-out a grammar book from your local library or take a writing class. Grammar is not that hard to learn and could make a lot of difference in the profit potential of your small business website.
Grammar is not dead!
Grammar is still very relevant in today's world so try your best to get it right. With error free copy, visitors to your small business website will have confidence that the information on your website is worthy of their attention. They will be more likely to recommend it to others and will return more often as repeat visitors. Google will give your website better rankings. Site traffic will increase. Profits will go up. So check your small business website for errors! It is well worth the effort.
The Web Design Society celebrates originality, insists on good content, and craves eye-candy. For a professional website design, contact one of our web developers today.
© 2005-2018 by Janice Boling