Tips for Mom and Pop establishments in need of small business websites
Look at several web designers' portfolios before hiring anyone. Ask yourself these questions about the web designer. Do I like their style? Do their sites contain all the bells and whistles that I need for my own small business website? Are we a good fit? Visit the small business websites in the web designers' portfolios. Do all the navigation features work? Are all the images viewable? Do the pages load quickly or do they take forever? Do the websites respond to the size of the device used for viewing?

Photo by the Web Design Society
The Web Design Society provides a list of professional small business website developers and designers.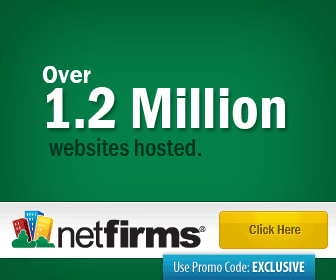 We recommend Netfirms for all your hosting needs.
Don't hesitate to ask for references when planning a new small business website.
Do the websites in the designer's portfolio list telephone numbers? If so, call some of them and see what they have to say about the web designer. Do these small business owners recommend the web designer? Were they pleased with the experience of developing a new website for their business? Did the designer do what they promised? Did things go as expected or were there big surprises?
Find a designer that can translate basic technical mumbo jumbo into plain English.
If your designer speaks way above your head, using industry terms that are meaningless to the average Joe, find someone else to do your website. A professional web developer should be able to explain basic small business website requirements like domain names, hosting plans, and the difference between a URL and email address. Yes, I really did see a van with this advertisement in big letters, "Visit our website at housecleaning101@gmail.com." And believe it or not, I have also seen business cards with "Email us at www.paintingcontractor.com".
Find a small business web designer that can speak your language.
Your web design professional should speak your language proficiently to avoid misunderstandings. It's hard enough explaining technical subjects without a language barrier.
Get small business website details in writing.
Establish a timeline and get it in writing. Understand what is required of the designer and what is required of you! Do not leave the web designer waiting for content like images and graphics. Do your part to keep the design process moving along as written out in the contract.
Find out if your web designer does updates and how much they charge once the small business website is finished. Are they going to be available to make changes to your site or are they available to teach you how to do them yourself. Remember, updates are very important to getting websites noticed.
Do not pay in full until your new small business website is finished and goes live on the internet.
Some small business website designers require a deposit before they begin a new project, although many do not request money up front. Most small business website designers do require partial payment when the final homepage design is approved before moving on to building the sub pages. They should collect the balance owed when all the pages are complete and viewable online on a tester site. Expect your new business website to be available under your domain within hours of your final payment.
Do your homework when planning a new small business website.
Visit some of the websites listed on the Web Design Society Web Developer page. Look at the portfolios. If you find a style you like, contact the designer. If you would rather hire someone locally, be sure to do your homework before signing any agreement.
The Web Design Society celebrates originality, insists on good content, and craves eye-candy. For a professional website design, contact one of our web developers today.
© 2005-2018 by Janice Boling